Responsibly Made

When we created the very first Klean Kanteen, our goal was to promote healthy living and respect for the environment by giving people an affordable alternative to plastic bottles. From the get go, we shared some of the concerns our customers have expressed about manufacturing in China. However, after much time and research into manufacturing options, manufacture of Klean Kanteens in China would allow us to provide a handcrafted product of exceptional quality at a price point that would support broad accessibility and cultivation of mindful, reusable habits.
At Klean Kanteen, we are driven to ensure the materials and operations involved with the manufacture of our products meet acceptable standards for quality and safety, fair labor, ethical business practices, and environmental responsibility. We work to achieve these standards through the following endeavors:
Establishment of supplier relations and production management in accordance with a thorough, custom design, Supplier Code of Conduct.
Third-party social audits.
Regular facility visits by Klean Kanteen and its representatives.
Klean Kanteen representative on-site for observation during production.
Materials and product safety testing.
Quality assurance inspections.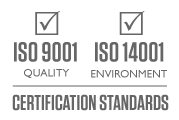 The manufacturers who produce Klean Kanteen bottles and caps maintain certifications for Quality Management System and Environmental Management System standards established by the. The stainless steel supplier for Klean Kanteen production also maintains the ISO 9001 certification, as well as the more intensive quality management certification required for stainless steel suppliers of auto manufacturers.
Image Gallery
More Detailed Information
The Klean Kanteen Supplier Code of Conduct (SCOC) is a reference document defining conditions and expectations for Klean Kanteen and its partners in manufacturing of Klean Kanteen products. It serves to confirm product safety, quality, and operational excellence through characterization of the conditions and expectations for materials and processes. Manufacturers and suppliers who wish to collaborate in the production of Klean Kanteen products are asked to acknowledge a sustained commitment to operating in a manner consistent with the SCOC, and provide documentation as required therein.
Third-party social audits allow us to confirm desired conditions of Klean Kanteen production endure. We started conducting audits ourselves in 2007, and have procured the service of the internationally recognized audit firm, , for audit services since 2008.
Klean Kanteen currently implements third-party social audits at its product manufacturing locations at least annually, with follow-up audits as necessary to confirm completion of identified corrective action items. New significant suppliers are also audited as part of the evaluation process prior to entering production. Specific evaluations include the following areas: monitoring and documentation, child labor, forced or compulsory labor, health and safety of the production area, health and safety of dormitories/housing, freedom of association/collective bargaining, non-discrimination, disciplinary practices, harassment and abuse, compensation and benefits, hours of work, environmental, subcontracting and homework, as well as worker interviews. The standards established for these areas are based upon the . Findings of violation in one or more areas are followed by planning and timeline for corrective action. Inability or unwillingness to correct severe violations serves as grounds for termination of the relationship.
Klean Kanteen sourcing personnel are physically in supplier facilities 4-5 times per year for meetings and production review. One or two sourcing staff are on-site during Klean Kanteen production, and perform 100% product inspections prior to packing and shipment. In addition, Klean Kanteen maintains a member of the sourcing team in China year-round to work with manufacturers and suppliers as needed for product development, process improvement as appropriate, and on-going business relations and stability. Klean Kanteen co-owner Jeff Cresswell, as well as other company representatives, have repeatedly visited the manufacturing facilities, and will continue these visits as a means of supporting healthy relations, desired production outcomes, and maintaining fair labor, quality, and environmental initiatives.
Materials used to make our products are tested by third-party, accredited laboratories per established regulatory guidelines and methods to ensure compliance with applicable health and safety laws. Laboratory tests conducted by Klean Kanteen to date cover U.S. regulatory-based standards, including the for lead and phthalates, Food and Drug Administration (FDA) standards for materials that come into contact with food and beverage, and evaluation for carcinogenic chemical compounds or reproductive toxins. In addition, our products are regularly tested to ensure absence of bisphenol-a (BPA) in polypropylene and silicone of our caps, and periodic elemental analysis of bottles is conducted to confirm the metals composition of Klean Kanteen bottles.
Results of all tests to date have met the applicable regulatory standards. In 2011, the testing program was expanded to include material safety and food contact standards from Canada, Australia/New Zealand, and the European Union, as well as the even more stringent food contact material requirements of France (DGCCRF) and Germany (LFGB).
As a complementary mechanism and vital partner to quality control measures implemented by manufacturers and suppliers of our products, Klean Kanteen conducts quality assurance for shipments received at its Chico, CA, distribution facility. This process consists of a rigorous 25-point inspection on 1% of each type of received bottle and cap, and entails comparison of each product sample with accepted product dimension tolerances, as well as visual and mechanical assessments to evaluate aesthetics and functionality.